When it is all about the overall wedding design, wedding lighting hire is one of the most frequent underrated elements. Wedding lighting is crucial as it sets the mood of the wedding in totality and helps the host effectively show off all the necessary details, they have arranged over the months to make their special day even more special.
Lighting is not only all about showing off just your great taste in terms of décor but also is a necessity, as, without proper lighting, the guests in the event will not be able to enjoy their dining or dance floor. Also, you want the photos of your wedding to be exquisite. And for the same, the light needs to be sufficient.
In case you are unsure where to start searching for the best wedding lighting hire or what to ask for from the concerned lighting designer, you require some inspiration on how to go about it. This wedding lighting guide will facilitate you in knowing all the necessary details.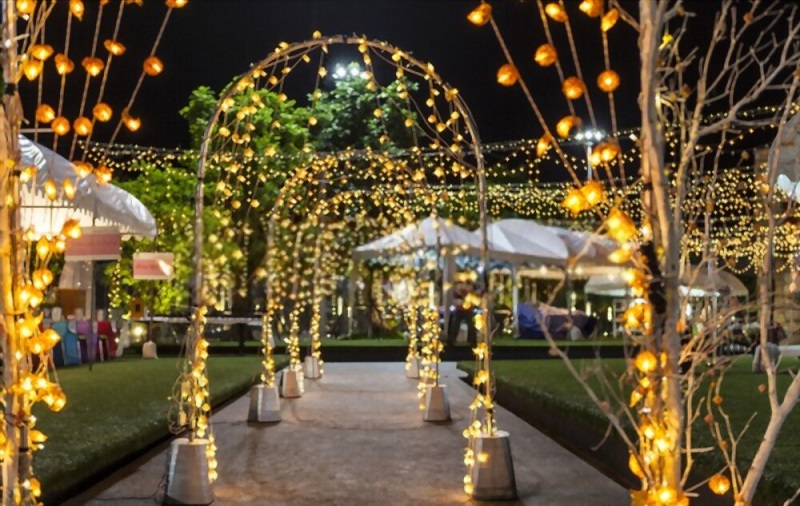 What common vocabulary do you need to know about wedding lighting?
Before you go and start looking for the best lighting ideas for your wedding and ask for quotes from the various vendors, you should know about the following key lighting terms ideally.
Color Wash: Color washing refers to the filling of colour used throughout the room that does not highlight any specific area. This is referred to as 'colour wash'.
Gobo lighting: Gobo lighting' is a custom template used for shining light in a specific pattern on a wall, floor or ceiling. This also involves creating a light monogram with the help of lighting.
LED lighting: This is not a light but a specially designed bulb that is long-lasting, cost-effective & provides a very vibrant colour compared to a traditional bulb.
Pendants: The pendant lights are also referred to as suspenders or drop lights. These are single fixtures that are hung from the ceiling.
Spotlight: Spotlights are specially designed lamps that can project a narrow light beam on a particular object or area.
String lights: String lights are twinkle lighting, bistro lighting, fairy lights or café lights. String lights are very versatile & cost-effective for decorating a wedding venue.
Texture lighting: This is like Gobo lighting that creates an impression of a night sky full of stars.
What are the questions that you should ask while you are opting for a wedding lighting hire?
Lighting plays an important to in enhancing the overall appeal of the event. When it comes to weddings, you must have the best wedding lighting company to deliver outstanding results. This is crucial to understand the customized lighting needs of a particular venue. If it is a nighttime wedding for you, you should necessarily opt for a walk-through at night to get a feel of how good a vendor works.
You should necessarily ask the following questions to the wedding lighting hire vendor:
How much time is required for setting up & taking down the lighting at the wedding venue?
What power will be required to set up the lighting in the wedding venue?
Will the lighting designer be present on-location during the wedding to oversee and manage the operations and maintenance?
Checklist for wedding lighting:
The following is the list of places where you should light up for the special day of your wedding:
Reception tables
Dance floor
Overhead ceiling
Ceremony aisle
The backdrop of the food station
Dessert table
Photo Booth
Bar
Lounge Areas
Outdoor walkways
Cocktail tables
Reception exit
Trees
Tips for indoor and outdoor wedding lighting:
If your wedding ceremony is arranged indoors, you will require a different kind of lighting compared to outdoor wedding lighting. Following are the things that you require to know for every option.
Indoor lighting – In the case of indoor lighting, you will have to understand that the general lighting is already there in the venue. The wedding lighting hire vendor has to add more lighting to the venue by working around the existing lighting. Uplighting can be a great way to accentuate the venue's architectural features.
Outdoor lighting – When it comes to outdoor lighting, power becomes one of the major struggles. If you are getting married during the sunset, the entire venue should be adequately illuminated; for that, a lot of power is required.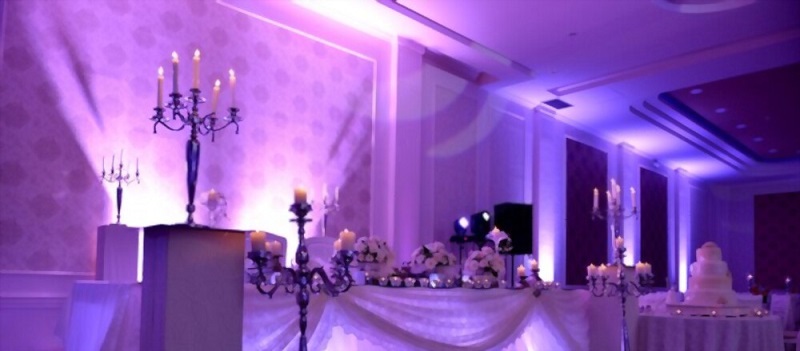 Conclusion:
After going through this article, you will have a fair idea of how to go about wedding lighting hire for your special day. Having a professional taking up the charge, you will be able to get the desired outcome.